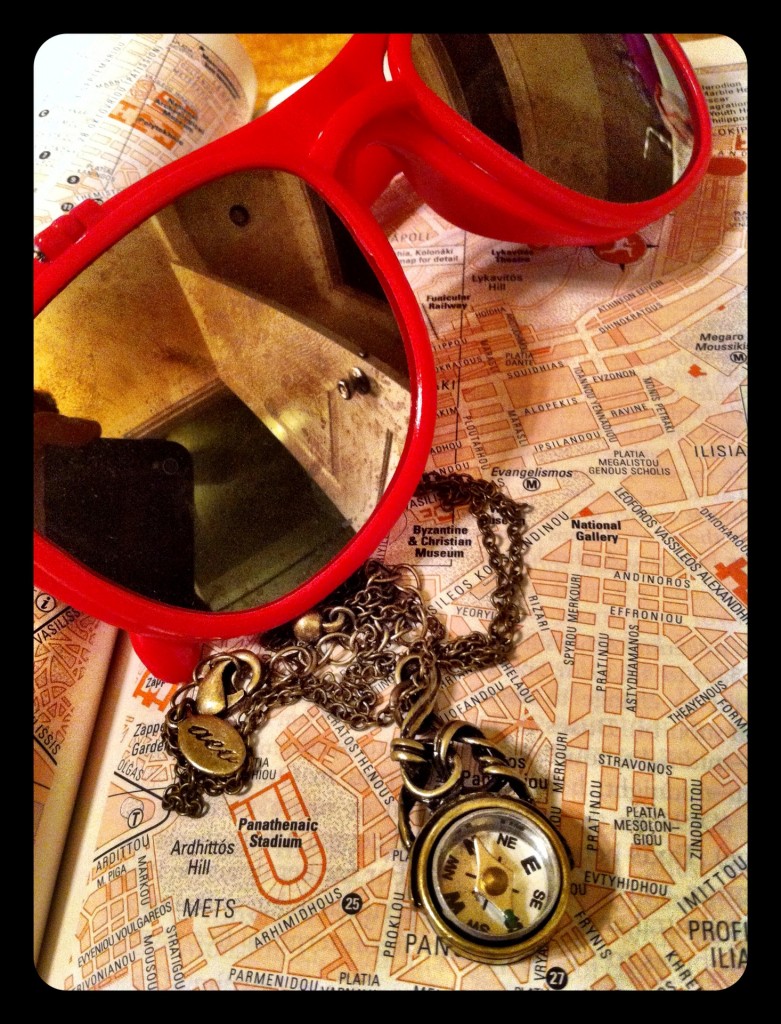 Um. So is it totally weird that I have no idea what The Unlost is?
To be honest, I stammer every time anyone asks me what it is or what I do.
To me, it is undefinable.
And so… I decided to ask YOU.
Here were the answers I got.
♥  ♥  ♥
"A blog about what you've been thinking but had no way to say."
"Human. A breath of fresh air. THIS is where our priorities should be. It's a place to weed society's BS out of your life."
"It's a reality check for those who are faking their way through life. Be you and don't be ashamed of it."
"I would say it's the place where you can be yourself and relax. where you can go and truly enjoy yourself, laughing and crying with people who aren't there on the site but are there in spirit laughing and crying along with you. i'd say it's the place to go when you think you have nowhere else to turn to."
"Empowering, hilarious truth that reads like it came from your best friend."
"Aaaaah The Unlost (grinning sigh of delight) …. it's a breath of fresh air in amongst all the chaos of structured ideals around what you "should" be doing with your life.
It's liberating, it allows for the ropes holding down your mind to be cut loose and gives you a sense of mind-space to breathe. Aaaaaah ! (another joyous sigh of relief)
It's thinking outside the square.
Go there for some discovery about life and more importantly, yourself."
"the inner workings of your mind, what you're afraid to say, what you say in your head, what you're so curious other people are saying."
"Therapy in blog form…"
"Inspiration, motivation, your mirror on the net guiding you to see, feel and experience 'the light' when you're a bit in the dark."
"It is where people our age can go for real and accurate advice and inspiration on how to find out what to expect in life. No nonsense propaganda of what we are "supposed" to be doing. It is about life fulfillment not doing what the masses think we should."
"That voice in your head – what you strive to BE, to DO. You listen to it, you set the wheels in motion, but after a few days life's patterns start sucking you back in again. Then just when you feel yourself "settling" – BAM – it's Monday again, and there it is – your angel – in email form – a reminder from the Universe to continue striving, to continue being, to continue living for the better."
"Unlost helps people find their path towards fulfillment by exploring life from many different angles, but always moving towards one's life purpose, which will bring fulfillment and joy."
"The Unlost is a 21 century blog dedicated to giving advice for the younger generation. It's a motivational life-coaching site that will motivate to you to do something with you life and let you know that you're not the only one that thinks/ feels the way you do!"
"The Unlost is a place to go to become inspired, then later propel not only your dreams but the real YOU who's been waiting dormant inside of you. It's the articulation of battles won, dreams giving birth to realities, and your better self."
"It's a blog about finding direction, being confident in yourself, and learning how to grow."
"If the career counselor at your college kept in touch with their youthful, college selves."
"I would say that The Unlost gives valid, practical advice. I would say that The Unlost is relevant. And I would say that The Unlost is one of the only sources for young people out there that encourages vulnerability and authenticity instead of making those things seem bad or socially unacceptable."
"The Unlost is the insightful reflections of an accountant who woke up from her professional drudgery and is exploring the fact that there is more to life than raising kids in Suburbia and working 40 hours a week for the Man."
"A community of people trying to find WTF is going on in life!"
"The Unlost is a place to discover that things aren't as bad as they seem. A place where someone else can give you a different perspective on your life for you."
"A blog that's more of a virtual support group for the 20-something crowd who want more out of life."
"HILARIOUS !"
"It's a website that touches base with what's important: being real and being you."
"It's extremely motivational and encouraging, but it's not sappy to the point of being kitsch. It's real when I need to think real, and it's funny when I need a light moment. I look forward to it every Monday!"
"Amaze-balls! It is a blog about the issues that young adults think about and sometimes don't think other people are thinking about. Especially when you have an older generation telling us that what we consider are problems don't count."
"The Unlost is a blog about being yourself and following your own path, but without all the cliches like the aforementioned two."
"It's a blog that touches on a lot of different aspect of life (sometimes specific, sometimes general, sometimes more individualistic and sometimes to a more broad audience) and tries to connect a sense of truth and fundamental realness into these things. It's usually done in a funny (still real) way."
"Hilarious site about how you can live a happy life without taking everything so serious."
"A really great Blog that talks about topics that are informative and inspiring…."
"I would describe The Unlost as real, humorous, and light."
"She totally gets us and talks about the same things you and I talk about."
"It's about finding and pursuing your passion in a realistic way in this modern world. It's about facing fears, not following the herd, questioning and exploring, and finding an authentic path. With Therese as the guide, it is more of a community of like-minded people than a blog, and it is incredibly inspirational at a time when you are trying to "figure out" yourself and and your life path."
"It is a funny, quirky blog/website that is all about finding out what you are made to do, helping you feel sane and not alone, and helping you not buy into all the bullshit that surrounds us."
"it's providing life advice in a funny, down-to-earth, unexpected, twentysomething way. And it's pretty unconventionally written, which is cool."
"A vibrant, funny, be-at-ease blog you'll want to go there and spend time to learn about yourself through others. You'll make the time even when you don't think should."
"It's a super cool advice/personal development site for people in our age group with our problems!"
"It smacks you in the head with the harshness of reality."
"That sometimes, a person likes me look out into the world and hopes to see someone similar. Most days I keep on looking, never see anything, turn away and go back to minding my own business. But sometimes, one day in a thousand days, I look and see someone I recognize, someone who, like me, is trying to get Unlost."
"Fucking hilarious and something I can totally relate to, honest and real."
"The Unlost is like having the wisdom of the ancients communicated in a way that specifically resonates with today's twenty-somethings (and older!) . It's also a great way to meet wonderful like-minded people and help you feel like you're not alone and that life CAN make sense and be worthwhile."
"If the Unlost were a piece of furniture, it would be a comfy sofa that holds your back in place and makes you sit up a little straighter (you notice it but when you get up and feel better, you don't mind so much) and surprises you with it bold print. The Unlost provides solace–moments when you are thankful you aren't the only one who thinks this way—but it also provides support—honest, direct advice and insight into the BS around you and how to live without it—and it entertains with its positivity, wit, and humor."
# # #