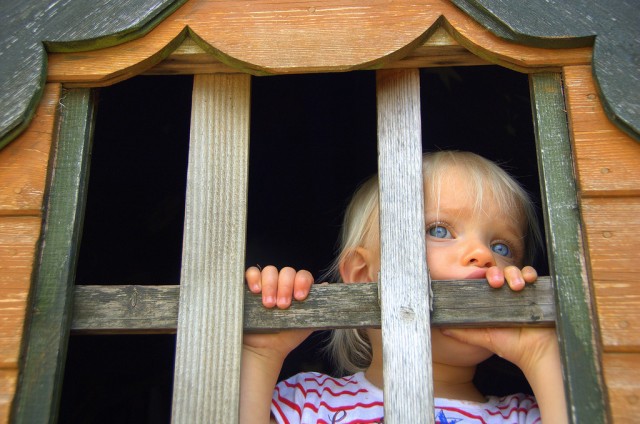 No one ever really tells you how to deal with the visitors who show up at your door— with Fear and with Hurt and with Sadness. No one's ever really taught you exactly what to do when the strangers come a knockin'.
Mostly, you think, the goal is to keep them at bay. If you can chase them off your doorstep or turn up the TV loud enough or just pretend they aren't out there, then maybe they'll go away.
You keep trying that one, but every time you turn around Mr. Heartache is still right at your door like a goddamn vacuum salesman who just won't give up.
Fear and Loneliness keep on doorbell ditching like a couple of schoolkids, and you just can't get any peace around here. When the heck are they finally gonna LEAVE for good?!
Until finally one day you realize that— well, maybe the goal isn't to get them to leave. Maybe, just maybe, you can open the door. So you open it— just a small crack at first— and you peer through the crack at your visitors.
"Who's there?" you ask.
"Need," says the most powerful visitor.
"Heartache," says another.
"Lydia," says the third.
"Lydia who?"
"Lid-a-ya trash can just blew off."
"This is no time for knock-knock jokes," you answer. "This is serious business, lady."
And so you turn back toward Need and you look it in the eye. You watch it… and you watch it… and you watch it. Hell, you even give it a name: why not LaQueesha.
You begin to notice what makes LaQueesha show up; how she takes over whenever you feel the slightest hint of real or imagined rejection. You notice how you react when she's around, how she throws you into a frenzy and how you can't be at rest until she's appeased. You notice what you do to keep her at bay— you turn all your energy outward towards others, thrashing and reaching and grasping, losing yourself in the process.
You realize that for your whole life, you've never been able to just sit there with LaQueesha and let her be. In fact, you can hardly stand to be around her at all— she drives you batsh*t crazy— and yet slowly, slowly, slowly, the more you watch her and observe her with curiosity, you learn to let her hang around a little. You come to know her like that Freddy kid from first grade who you always dreaded playing with, but your mom made you— and then after awhile it turned out that Freddy wasn't so bad after all.
It's the same with Hurt and Loneliness and Anger and Fear. You learn that the goal is not to let them all the way in so that they take over and become inseparable from you, nor is the goal to chase them away at all costs. You learn, instead, that you can simply watch them and meet them right where they're at. You might never understand them, but it's no matter— still, you come to know them inside & out, and you find that they aren't nearly as scary as you'd imagined.
And a strange thing begins to happen: the more you get to know LaQueesha and her friends— the more you examine and observe and curiously stare­— the more their intensity dwindles. They are still there on your doorstep, but they become less real, less dominating, less important. They begin to fade into the background instead of taking up the foreground; they become a quietly mumbling crowd instead of a wildly shouting gang of hoodlums. Perhaps they even begin to visit less often, and when they do show up they aren't quite as bothersome as they were before.
Until one day, the nature of their visits changes altogether.
"Oh, silly LaQueesha— you're back again."
Instead of being struck with a sense of panic, you smile gently.
"Come here, sweet honey child."
And you sit with her; you embrace her. You notice her outrageous demands and her foot-stomping and the way that she twists reality into a ridiculous story of victimhood. You let her continue for a few moments until she begins to grow tired. Slowly, slowly, she grows calm before quietly slipping away all on her own.
No one ever really tells you how to deal with the visitors who show up at your door— with Fear and with Hurt and with Sadness. No one's ever really taught you exactly what to do when the strangers come a knockin'.
You think, though, that you're finally starting to figure it out.
# # #
Thanks again to Dr. Kent Hoffman for pointing me in the right direction.
[Photo by audi_insperation]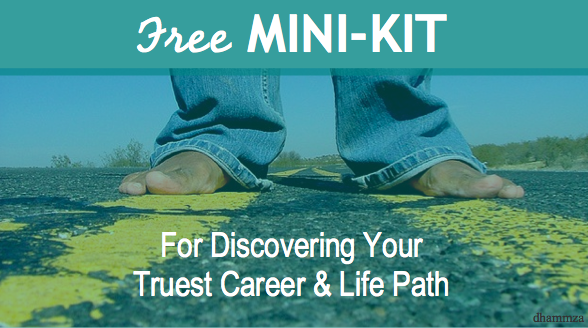 How do you discover the fulfilling, meaningful, passionate work you were built to do?
Not how you think.
Get The Unlost's free email mini-kit for surprising and little known secrets to finding your truest career path.
Where should we send it?

.