Hey, lovely, beautiful, amazing you (yes, YOU!).
Guess what? I made a Valentine just for you– click on it to see a bigger image. (Below.)
And if you remember one thing this Valentine's Day, remember this: You are IT. You are worthy, valuable, loved and lovable.
The party wouldn't be complete without you– so thanks for joining. I'm glad you're around :-).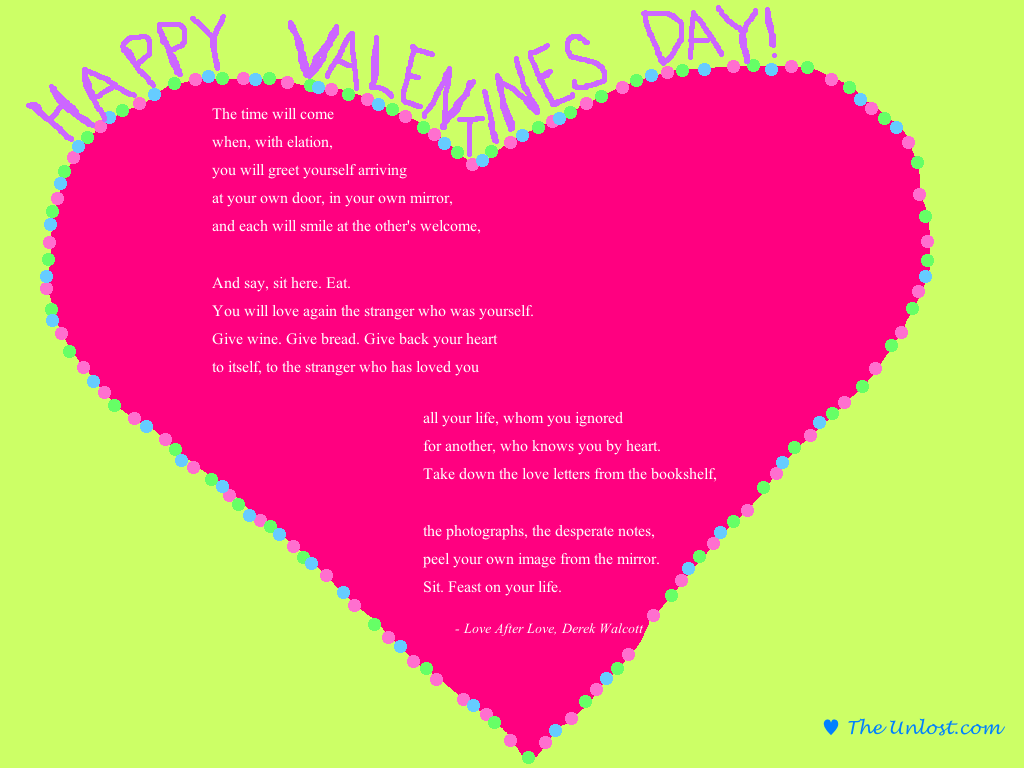 Know someone who could use a little love in their lives today? Share this Valentine with them!
xo,
Therese
More good reads for Valentine's Day:
# # #
 [Image by Bob.Fornal] 
Hey there, good looking!
Get career clarity
Let me send you my free email mini-kit for making your way from career confusion to clarity -- even if you have no idea where to start.
related

posts

« You Can Never Fail at Becoming Yourself "I Ditched Law School to Follow My Heart": Rachael Kay Albers' Story of Living (& Working) With Heart »