Heya wonderful you,
Only two more weeks until the Unlost E-Course closes registration on April 19th! Over 70 people have already taken the course with great success, and I hope to see lots more of your smiling faces this time around.
Up until the 19th I'll be continuing to give you exclusive previews of the Module 1 E-Course content before returning to my "regularly scheduled programming." Today, of course, is no exception!
Watch the exclusive sneak preview video below and learn why it is that traditional career planning methods (e.g., career assessments, careful consideration of career options, etc.) often fall flat — and what to do instead to find yourself moving toward a career of purpose and fulfillment rather than stucked-ness.
You'll learn why discovering a deep interest or passion doesn't happen in the way you think it does, why finding a job or a career you love is sort of like getting attacked by pirates (huh?!), and how to know when the time is right to take a big leap as opposed to staying home and playing it safe.
And best of all, of course, you'll get to hear my beeoootiful voice! :-)
Check it all out in the exclusive screencast video below.
(If you haven't yet seen Part I of The Unlost E-Course Exclusive Sneak Preview, make sure you go back and watch Part I first.)
An Unlost E-Course Alum Speaks!
Here's what Kelly N., an Unlost E-Course alumni, had to say about her experience:
I couldn't recommend this course enough! The biggest change for me was a change of mindset — thinking about my life and where I'm going as a process and series of experiments is such a relief. It really takes the pressure off feeling like everything has to turn out perfect or be the "right" thing.
The group meetings are the best part of the course. It was so key to have people to talk over the content with and share ideas. It was wonderful to realize that other people are going through the same anxieties that I am, and that not having it all figured out is normal!  
I really wanted there to be a magic bullet (God that would be nice), but what I realized is that THERE IS NO MAGIC BULLET, and thinking there is one is crazy. Instead, "figuring it out" is a process that happens over time and that we must continually act my way into.
Now I have a clear compass, process and mindset that has been incorporated into me to keep forever, helping me navigate all the twists and turns of life's path.
– Kelly N., Unlost E-Course Alumni
Register THIS WEEK and get the sweet early bird bonuses shown below totally freeee!:
Early bird gift #1: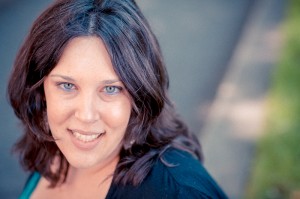 Hour long one-on-one "Finding Your Own Way" coaching session with Sarah Goshman, Expert Unlost Coach and genius behind "Oh My Gosh Man Consulting" (a $90 value).
Been wishing you had someone who could guide you through your current stuff one-on-one? Sarah will show you how to listen to your intuition, how to make choices that are really right for you, and how to craft a life that is both delightful and uniquely yours.
This free gift has EXPIRED
Early bird gift #2: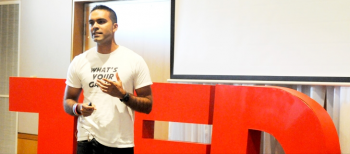 Two hour "Career Builder" online group workshop session with career coach Ryan Coelho, president and founder of GameOn Leadership. In this workshop you'll understand the structure of building a great career and learn how to get started with yours. Ryan will also help you overcome common challenges in making progress.
This free gift will disappear 4/14/13
Early bird gift #3: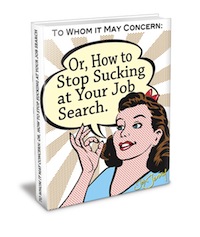 THE famed Job Jenny's stellar e-book on reinventing your job search.
Instead of trying to cram through the front door, using methods of job search that just don't work very well anymore, she'll show you how to head around to the side window, flip open a step ladder, climb up and hoist yourself through.
This book is a must-read if you feel like keep losing at the same old job search game.
+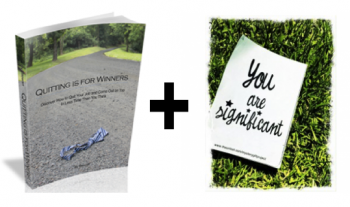 Amazon five-star rated "Quitting is for Winners" e-book: A Practical Path to Professional Freedom" by Stewart Snyder of DigitalPath.net. [Click for a preview of this very well-done book.]
+
Unlost Mystery Gift Quotes [Click for more info]
This free gift will disappear 4/19/13
Registration closes 4/19.
# # #
[Image by  Abdulmajeed Al.mutawee || twitter.com/almutawee]
Hey there, good looking!
Get career clarity
Let me send you my free email mini-kit for making your way from career confusion to clarity -- even if you have no idea where to start.
related

posts

« Today's The Unlost's Birthday — Will You Do Me a Favor? How the Unlost E-Course Helped Me Find My True Path »