OMG GUYS, a surrrrrriousss career related condition is sweeping across the nation! Affecting 1 in 3 professionals and 2 in 3 recent graduates, chances are good that YOU could be one of the thousands of unlucky people affected :-S :-S :-S !!!! Check out the full video report below!
A serious condition is sweeping across the nation. Are you one of the thousands of 20-somethings affected?
Dubbed "shoulditis" by medical professionals, this condition is not a joke. Nearly 90 percent of cases have been found to result in severe and sometimes fatal damage to one's inborn potential, ultimately leading to the slow and silent death of, well, the soul.
If you experience any of the following warning signs, seek help immediately:
The compulsive and incessant feeling that you should have it all figured out, despite the confusion swirling around in your head
The persistent sense that you should follow a certain predefined path, for example,  law school, business school, climbing the corporate ladder, etc.
Sudden and unexplained disorientation upon arrival to said classroom, cubicle or office; constant feeling of "WTF am I doing here?!"
The feeling that you are walking (or are expected to walk) someone else's path rather than your own
Sense of dread regarding THE REST OF YOUR FREAKING LIFE
Nausea, vomiting, throwing up within the mouth
The cause of shoulditis is not completely known, but it is believed to originate from a combination of the following factors:
Pressure (whether real or perceived) from parents, friends and society to appear as though you have it all figured out
The need to prove that you are not, in fact, an aimless and wandering blob-of-a-loser
The (completely laughable) notion that everyone else has their crap together; you should too!
So what's the treatment?
Most patients choose to treat their shoulditis with a daily dose of prescription Suckitup ® 20 mg, which works by inhibiting the brain's natural ability to question. This results in a newfound ability to become accustomed to, and even superficially happy with the daily grind.
Suckitup works quickly and effectively, allowing you to live a normal life immediately without the compulsion to ask all those pesky questions like "Who am I?" and "What should I do with my life?"
However, the drug does not cure the underlying condition and has several known side effects, including:
Leading a life of quiet desperation
The slow and silent killing of the soul
Occasional diarrhea
Patients sometimes have trouble swallowing Suckitup or cannot tolerate the side effects, preferring instead to treat the condition with awesome alternative methods
JOIN THE VIP LIST & BEAT SHOULDITIS
Join The Unlost E-course VIP list! In addition to getting insider course details + a sneak peek at course materials + FIRST shot at VIP registration + free champagne free awesomesauce, you'll also get the free "BEATING SHOULDITIS" e-book*, which tells you why the following commonly accepted "SHOULDS" are in fact BS:
- If you think you SHOULD have your career path all figured out, you're wrong. In fact, many of the happiest and most successful people I know started off without a grand plan for their lives. Contrary to popular belief, you DON'T have to have it all figured out in order to end up somewhere great.
- If you think you SHOULD be able to think and plan and analyze your way into the "perfect" career, you're wrong. I expose the four weaknesses of traditional career planning methods, including why thinking and analyzing your way into the answers rarely works.
- If you think you SHOULD find complete satisfaction and fulfillment solely from your occupation, you're wrong. When searching for the "perfect career," we're in fact searching for something much deeper– we're searching for ourselves. If a well-fitting career alone will never satisfy us,  what will?
Sign up right herrre to get VIP access & free "BEATING SHOULDITIS" e-book*:
.
Wanna know more about finding your truest career path? Read up right here.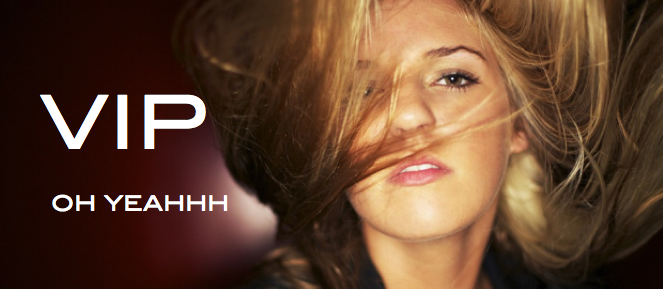 # # #
Muchas, muchas gracias to Ms. Sarah Goshman of No Help Here for the filming of this video!
Written version of this video was originally posted by T. Schwenkler on Brazen Careerist.
[Main image by Mike Bitzenhofer; VIP image by Graham Blackall]
Free Unlost Gift Pack
Get our mini-kit for finding work you love, the toolbox for dealing with crappiness and more - plus weekly awesomeness in your inbox:
related

posts

« How to Get Hired By Anyone: 5 Foolproof Methods for Landing That J-O-B 27 Awesome Ninja Quotes to Help You Kick Ass, Find Your Path, and Become Your Self »